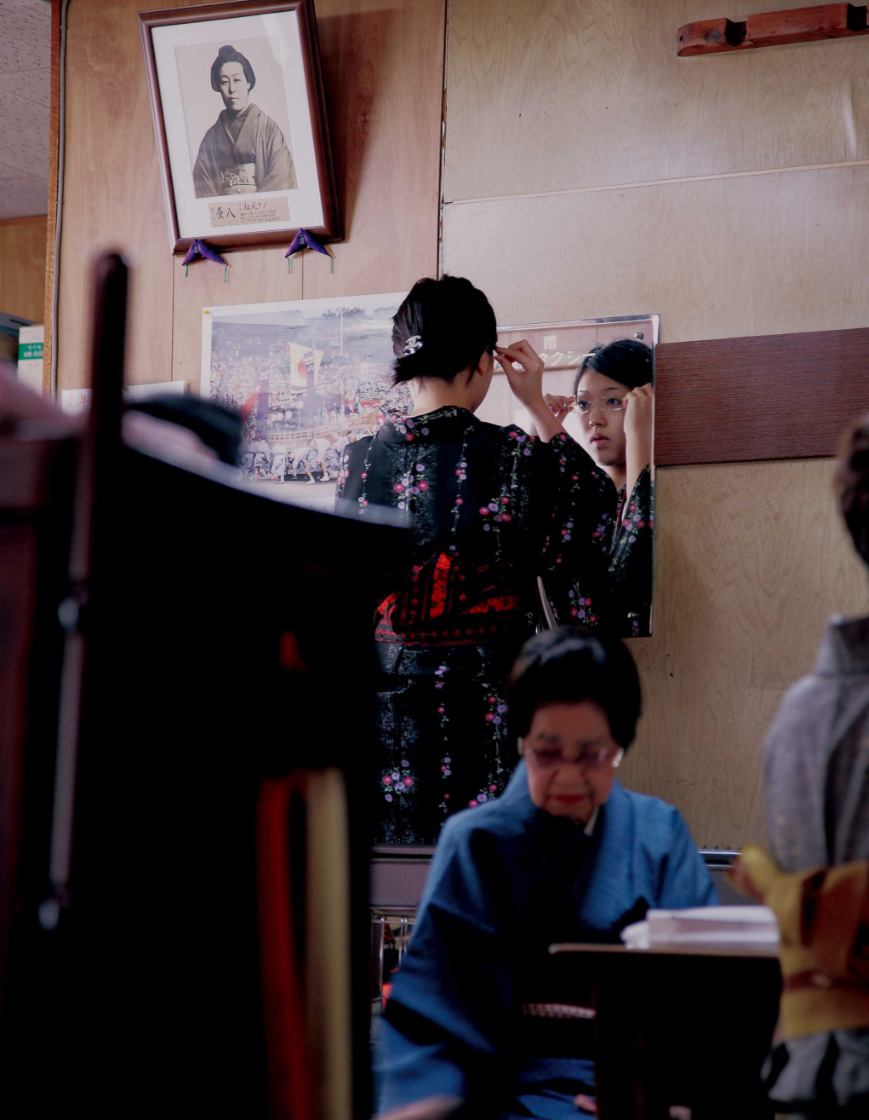 The
History
of Nagasaki Geisha Industry
It is said that Geikoshi first appeared in Nagasaki in the mid-Edo era. At that time, prostitutes in Maruyama played the role of party hostess. Some of the prostitutes got inspired by Geikoshi traveling from Osaka and started showing "koto" and "shamisen" performances in parties. These hostesses created the base of the Nagasaki Geisha Industry.

In the Meiji Era (1868-1912), Geikoshi started to organize the Kemban offices. The offices worked as the bridge between the "Okiya (*3)" and the restaurants in making Geikoshi arrangements.
In the early Showa (1930's), the Kemban organization came to its peak. There were three Kemban offices in Nagasaki Maruyama area (Maruyama-Higashi, Maruyama-Minami and Maruyama-Minami Kuruwa) and four offices in the downtown area (Nagasakimachi, Inasa, Izumomachi and Tomachi) that were managing a few hundred Geikoshi.
(*3) Okiya: a company to which Geikoshi belong; Okiya dispatches Geikoshi to restaurants

In particular, Maruyama-Higashi and Nagasaki-Machi were the leading Kemban offices. They competed with each other in the skills of performances and produced a number of great Geikoshi.